The Dr. Ted Martinez Jr. NCCHC Leadership Fellows Program
History
Established 36 years ago, the National Community College Hispanic Council's (NCCHC) mission includes preparation and support of Hispanic leaders in America's community colleges, to the ultimate benefit of our students. One of NCCHC's first ventures was to offer a leadership development program, with support from the Ford Foundation. We are proud that more than 20 of the 72 original fellows are now or have been community college presidents, and many others have moved to positions of increased responsibility as upper-level administrators.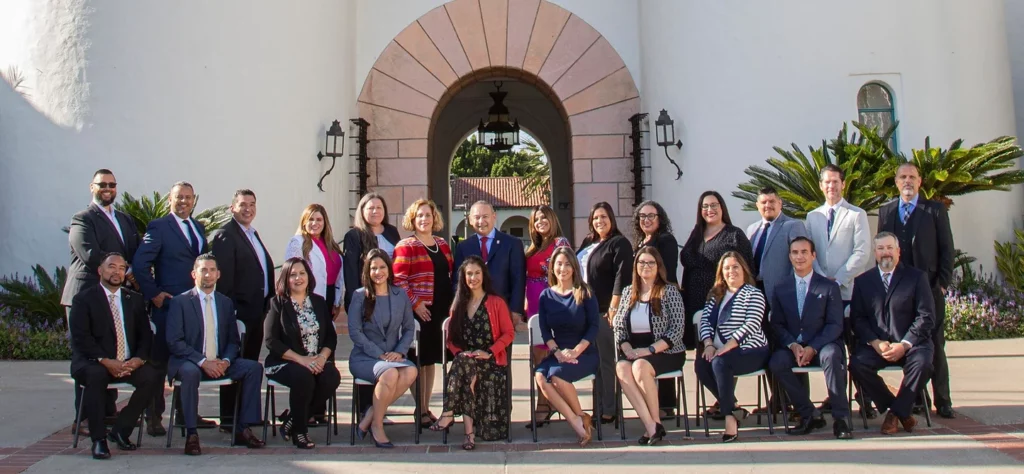 A second iteration of the NCCHC Leadership Fellows Program was launched in 2003; to date, 17 classes have been completed. Close to 300 Fellows representing 24 states have completed the program and came from vice-president, dean, and director administrative levels and from a cross-section of community colleges across the country. Currently, 18 of the 61 Latino community college presidents in the country are NCCHC Fellows.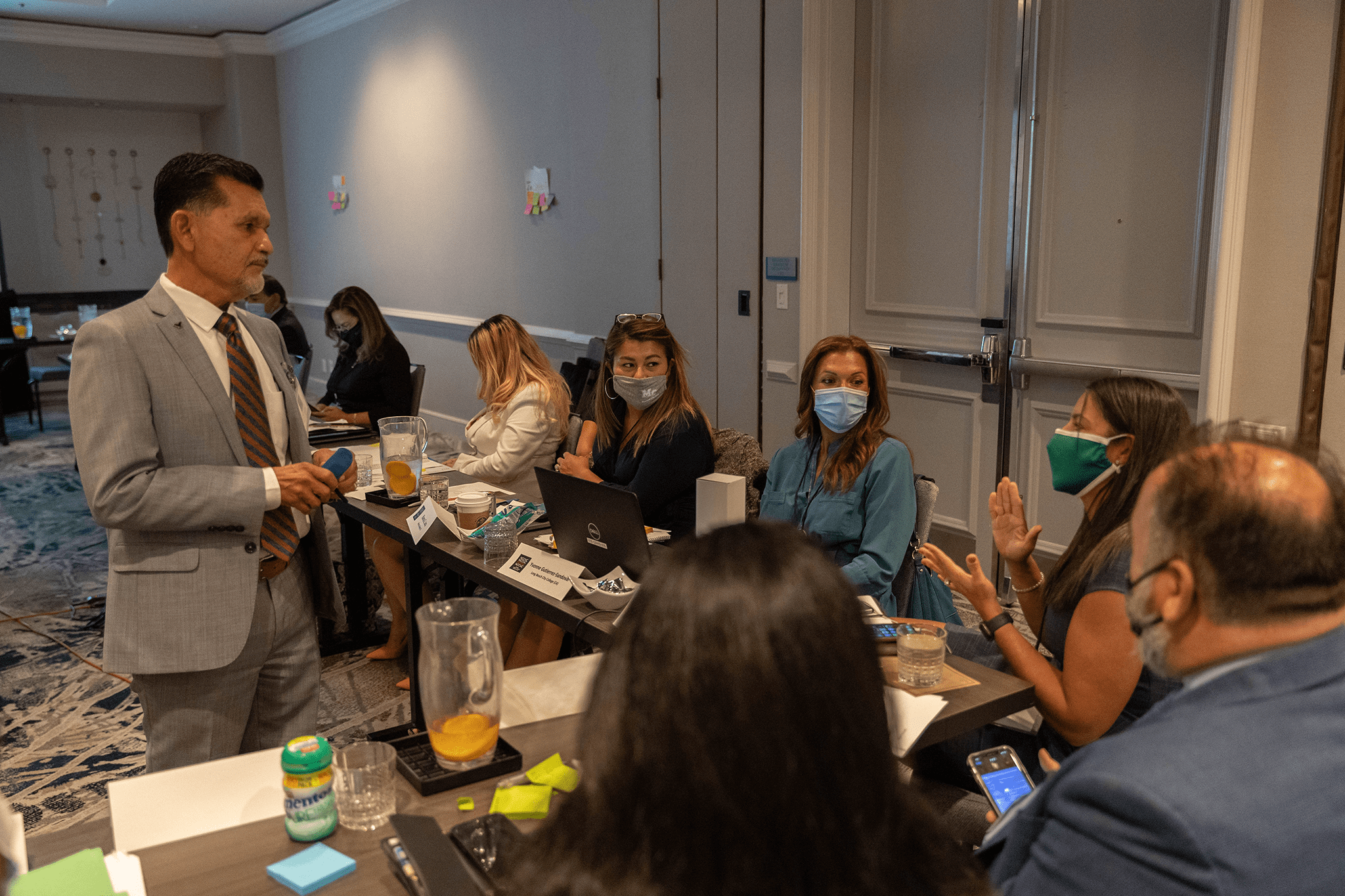 Within the last three years, at least 159 known NCCHC Fellows were promoted, including 8 vice chancellors; 18 presidents; 6 provost/vice-presidents, 34 vice presidents; 32 deans and 21 directors in 24 states. Amazing!
The Council continues its efforts to develop leaders for the challenges that lie ahead in higher education by offering the Leadership Fellows Program in collaboration with the College of Education at San Diego State University. The Leadership Fellows Program will launch another class of fellows in June 2022.
About the Program
Our program is designed for community college educators whose career interest focuses on assuming increasingly responsible administrative positions, with the ultimate goal of becoming an executive leader of a community college.
Designed for community college administrators who hold a position as vice president, dean, assistant/associate dean or director.
Aspirations to become an executive leader within the community college system
Components of the Year-Long Training Program
Two culturally-tailored residential learning seminars
Year-long intentional mentorship
Professional career plan preparation
Detailed assessment of leadership skills
Continued communication with NCCHC leaders and Fellows
Presentation at NCCHC Symposium
Program Learning Outcomes
Understand leadership competencies required of aspiring leaders
Understand the issues facing Hispanic students in community colleges
Understand the role of critical race theory, cultural competence, equity and diversity related to Hispanic/Latino leadership
Understand the student success agenda: challenges and opportunities
Understand institutional change requirements for 21st Century colleges and related change management
Identify your own leadership capabilities, professional development needs, and develop a plan to achieve your desired career goal
Curriculum
At each learning seminar, Fellows will receive training in the following areas:
Organizational Strategy
Institutional Effectiveness
Student Equity and Success
Community Development
Communication
Board/CEO Relations
Strategic Planning
Culture and Diversity
Finances and Facilities
Change Process
Conditions and Fees
Tuition: $5,500
Tuition will cover participant costs for seminars, symposium, housing, meals, and materials
Travel incidentals must be covered by the participant or sponsoring institution
Candidates must agree to attend all sessions, including the NCCHC Symposium, and must receive a commitment from the appropriate supervisor for participation
Payment due upon program acceptance
Eligibility
Currently hold an administrative position (director, dean, vice-president) and aspire to become an executive leader of a community college, such as a dean, vice-president, or president
Master's degree required, doctorate preferred
Mandatory Attendance and Participation of each Program Component
Fellows must attend all sessions and NCCHC Symposium to receive a certificate of completion

Summer 2022 Seminar: June 8-11, San Diego, CA
Fall 2022 Seminar: September 13-15, TBD
NCCHC Leadership Symposium: September 15-17, TBD

Fellows may submit a Symposium session proposal
Fellows must maintain regular online communication with NCCHC leaders and other fellows
Fellows must complete a group case study summer assignment
Fellows must participate in ongoing professional development
Fellows will create a career plan and complete a detailed leadership skills assessment
This is a letter of recommendation from the candidate's supervisor assessing the potential for higher level leadership positions in the community college setting and assuring the college's support for the candidate's participation in all components of the program.
2023 NCCHC LFP application deadline is May 30, 2023. The online application form and additional requirements must be received by the deadline to be officially reviewed. Incomplete applications will not be considered. Early application is advised! Applicants will be notified by June 30, 2023.
2021 Leadership Fellows Program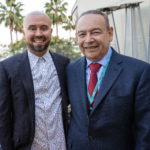 2019 Leadership Fellows Program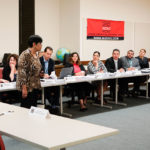 2018 Leadership Fellows Program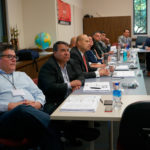 2017 Leadership Fellows Program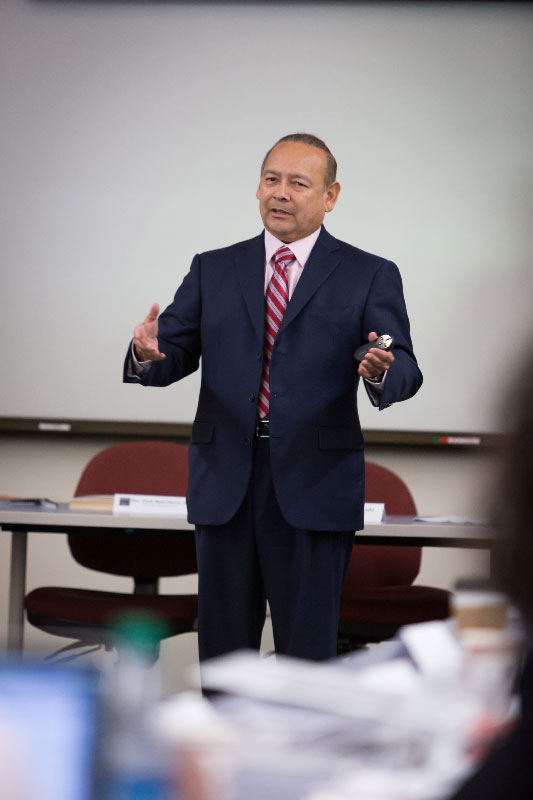 2016 Leadership Fellows Program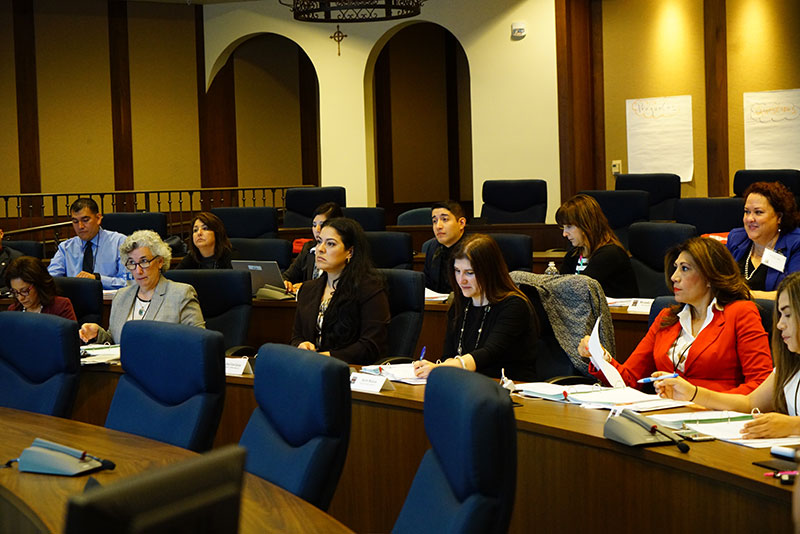 2015 Leadership Fellows Program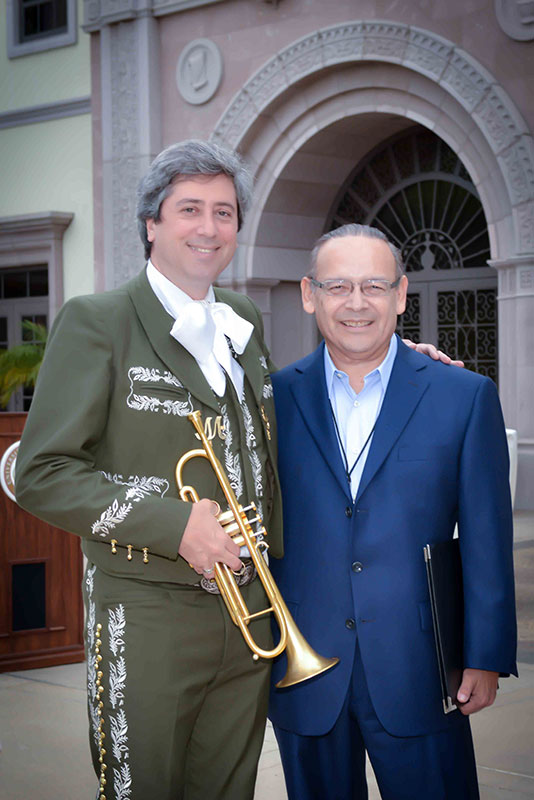 2014 Leadership Fellows Program